The 1898 Hurricane
In 1898 St Vincent experienced its worst ever hurricane. It devastated the Island. The Windward Islands Hurricane was a strong, destructive hurricane that raged through the Eastern Caribbean Islands in the early part of September during the 1898 Atlantic hurricane season. Between 300 and 400 people are believed to have died in the storm. Damage on St. Vincent was catastrophic.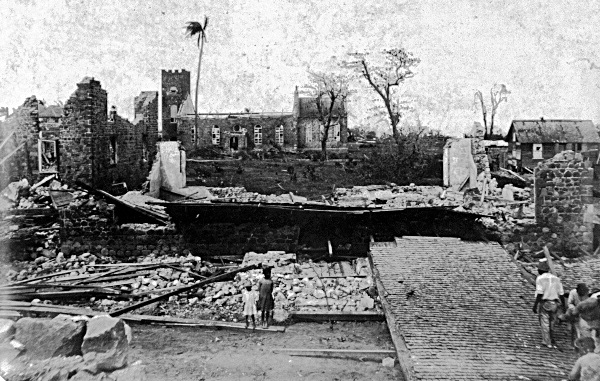 The storm caused devastating damage throughout the Eastern Caribbean Islands. Barbados and St. Vincent sustained the most damage. No damage figures exist but the destruction was very heavy and widespread in many places. Estimates run in the millions of dollars. Roofs were blown off and numerous large trees were uprooted and weather instruments were destroyed in Saint Vincent. Nearly a foot of rain fell in just 24 hours. Dozens of boats were lost in the harbours and out at sea. The confirmed death toll for St. Vincent was about 300.
The photo shows the devastation caused by the1898 hurricane. The Georgetown Methodist Church is completely flattened. The Anglican church can be seen in the background. Click on the image to enlarge.
Not many Vincentian families have had the distinction of both husband and wife becoming Head Teachers. That was achieved by Mr Lennox Lewis and his wife Claudeth, both of whom was born in Georgetown.
Ship Uncovered on Georgetown Beach
This ship was discovered on Wednesday 30th December 1998.This was an amazing discovery and an opprtunity missed to remove and secure the wreck as a tourist attraction, before most of it was removed by locals or reclaimed by the sea. This particular ship could also be linked to a similar discovery in Langley Park, some years before which was said to be a victim of the devastating 1898 hurricane. Remnants of the ship near Grand Sable still exist among the coconut trees today.
If you look at the photo carefully, the front of the ship is facing the sea. So it begs the question, was it really a wreckage that drifted to land or was it stationed there? just a thought.
Click here to read about the Langley Park wreck
1943 Plane At Grand Sable Estate
I can remember as a child my great grand mother Alice Sutton "Mama Nenen" telling us about ane aroplane that crashed among the coconut trees near to the Grand Sable Estate (Mount Young) well before I was born. She was apparently at the scene along with other locals and would tell us word for word what the wounded pilot had said as he lay on the ground dying.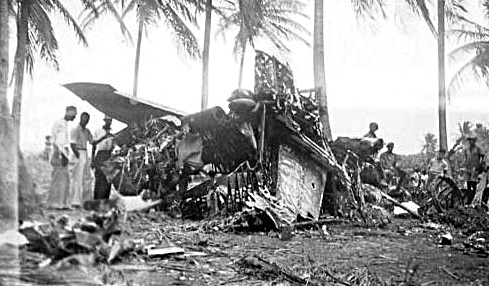 Twenty years after the crash there were still remnants of metal scattered in the area. It was a story that have always stuck in my memory. As if by faith I recently came across a photo of the crash. It was taken by Clare Paynter, the first female photographer in SVG.
According to the news report of the day, 17th April 1943, the World War Two plane hoovered around Georgetown before crashing among the coconut trees.
Like father like son - Sony Child
Sony Child, was a Scottish land overseer, in Georgetown, during my youth in the Sixties. He was the son of Frankie Child, manager of the Grand Sable Estate. Many accounts have been given about the abusive behaviour of his father Frankie Child, towards the women on the plantations. Sony, like his father wasn't a pleasant man. He distanced himself from the locals and secured himself in his Montague mansion. He would regularly patrol his banana fields with his gun looking for trespassers. His attitude to the cane cutters was so bad that it is no wonder he was almost killed by them during the 1960s upheavals. My great grandmother, told me this story of an incident with Sony Child.
"Me and Petti Goodridge was walking near the banana field and noticed a banana tree that fall down. We cover up the bunch of green bananas with banana leaf and leave it fou ripe. When we go back a week later the whole bunch of bananas was chop up."
Listen to an account below of how Sony Child, was beaten up by a mob of workers. Evy Pitt, a tractor driver for Sony, was said to be in the middle of the altercation. There is also a short narrative of how some of Grand Sable estate lands were sold.
How Grand Sable lands were sold.mp3
How they beat up sony child.mp3

N'dambi, "most beautiful" is a place where handmade greeting cards and invitations come alive.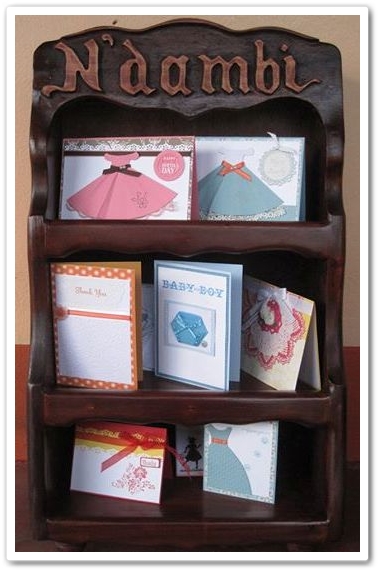 Local Girl Done Good
Many years ago while on vacation back home, I met and became goods friends with Three young ladies from Georgetown. Tamara, Josette and Coleen. All Three girls were close friends at the time and my first impression of them was how bright and focused they all were. I lost contact with Coleen and her sister Josette but Tamara and I kept in touch.
Tamara was Eight years old when I first met her. Through dedication and a clear focus on her vision for the future, Tamara went on to graduate at the highest level in English and English Literature. A couple of year ago Tamara made a few personalized invitation cards for a friend's party, she was over wellmed by comments of how good they were. Here was an opportunity to develop something unique and she grabbed it with both hands.
N'Dambi Cards are now sold in stores and hotels throughout St Vincent and the Grenadines. They are also available to buy on line. I had the previlege of seeing some samples of her cards, and they are very special indeed. Here is what Tamara had to say.
"I've always loved Scrap Booking. It is one of the most relaxing hobbies I have ever discovered. In essence, I think this passion has blossomed into an obsession with card making. I've always believed cards can lighten and brighten any day (and I speak from experience) and so, it is my hope that I can make a card that can add a touch of sparkle or sheer joy to someone's day, in some little way."
She is now more famously known as N'dambi Providence. Please click on the display case above to view the N'dambi home page and see more of her eye catching products.
Henry Crichton, born Rabacca, 1888 was the first Vincentian to operate a regular daily passenger bus service from Georgetown to Kingstown and back. The Government gave him a contract to carry mails between Kingstown and Georgetown.
Ivy Joshua the first female to be elected in the St. Vincent Parliament lived in Georgetown.
Ivy Joshua was born in Grenada on December 25, 1924. She was was first elected in 1957 and represented the North Windward Constituency. On September 12, 1957, Mrs. Joshua won that seat by a margin of 2,286 votes to 458. She thus, at the age of 32, became the first woman member of the Legislative Council in St. Vincent & The Grenadines.
Of her days organizing for the Union, Mrs. Joshua had this to say- "I used to go around and talk politics to the people and show them their rights, going into the areas where the working people are. People used to get seven cents a day and I used to talk to them and tell them that is no money for them, and they will have to join up in a Union"
Many of the people she represented lived in poverty in the Island's Carib district, accessible only by foot or by donkey. Mrs Joshua was interested only in the lives of the people. She wanted to make sure that they had jobs and that their children had food to eat. According to a close friend of hers she spent all the money that she earned on the people, though she had no children of her own.

In 1962, Hon. Ivy Joshua led the turbulent Mt. Bentinct strikes in which the workers were demanding holiday pay.The picket line was headed by Mrs. Joshua. In the eyes of the plantocrocy, as wife of the Chief Minister who was off island at the time, and as a member of the Legislative Council, Mrs. Joshua's participating and joining the workers' struggle was not acceptable. Perhaps it was acts like this that led to Mrs. Joshua securing her seat in six consecutive general elections, a feat that is yet unmatched.
In spite of the problems she encountered because of class issues and persecution by those who saw her as illiterate and unfit to hold public office, Hon. Ebenezer Theodore Joshua in commending his wife, insisted that "She had done more for the poor people of the island than a lot of the high heeled women".
Ivy Joshua, lived her later years blind and in virtual seclusion. People scarcely visited her now that she had nothing more to give them and the young people knew nothing about her.
The Government later named a stretch of road in the Carib region "The Ivy Joshua Highway"
Your Response to the information above.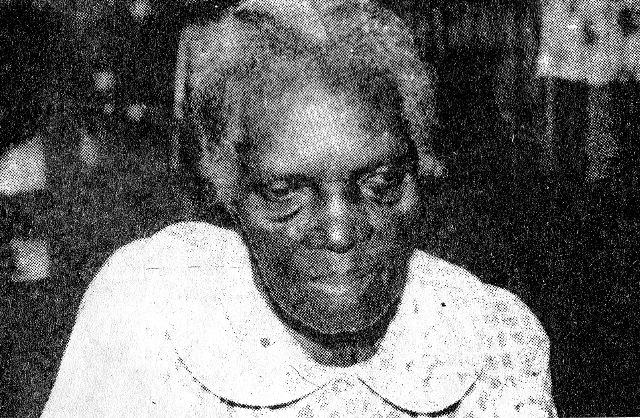 In 1935 there was a major uprising in Georgetown
On October 21st, 1935 a riot broke out in Kingstown and spread to a few other areas of the island. The cause of the riots was partly due to an increase of import duty on basic necessities low wages and improvised standard of living in the period of depression that followed World War I. Georgetown having previously been identified as one of those areas reeling under economic hardships, where merchants and shopkeepers complained that "things were very bad" and that "there was little money in circulation.
Confrontation began on the 7th September. Labourers at Mt Bentinck set fire to a house and sabotage a water wheel to ensure that the fire could not be put out quickly. Arson became a major problem on estates along the Winward coast. Their anger was not directed at their places of work, but at an insensitive administration. Rumours circulated that rioters were intent on destroying Georgetown, killing all white men and saving the ladies to be their wives. On hearing this all white women from Georgetown were sent off to Kingstown by boat.
At the Grand Sable estate on the border of the town of Georgetown, estate manager Mr Frank Child was hit and wounded. The District Medical Officer had been prevented for quite a long time from getting to him in order to render necessary medical assistance. Crowds had gathered around the Mt Bentinck estate and shop and moved reluctantly only when challenged by the police constable and his rural assistant. Large crowds however roamed the streets of Georgetown and smashed shops, and damaged the police station and post office. Groups from the Byrea and Grand Sable areas arrived and continued the rampage.
The 1935 St Vincent Riots the full account by Dr Adrian Frazier.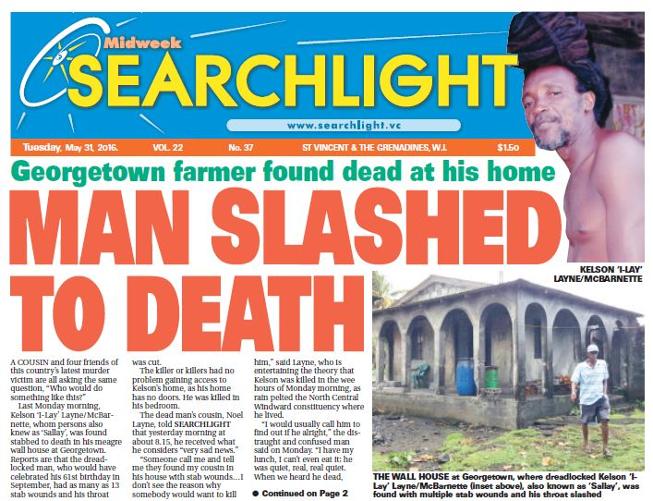 WHAT A GREAT STORY!
I posted a black and white photo on my Georgetown, Face Book page a while back of a young lady holding a baby, who many of people identified as Hilda, from Dixon. Well low and behold a good friend of mine Arnold DaSilva, managed to track down current day Hilda, and that same baby after over 40 years. What's ironic about this is, it was Arnold who also took the black and white photo all those years ago. Keep visiting the page for more great posts.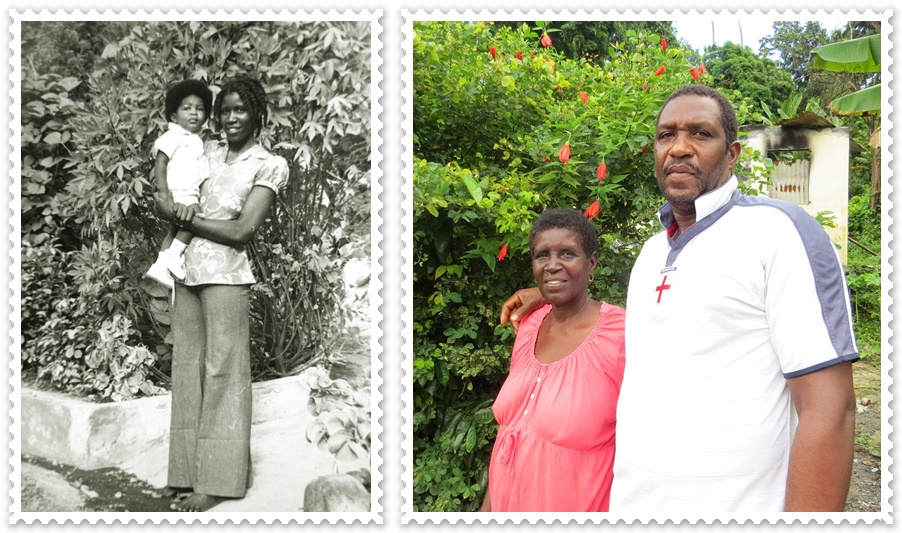 Shakers Religion
The church played a major part in the suppression of the Vincentian people. Most people growing up in the 50s-70s will have no doubt heard about or seen members of the Shakers or Converted religion as we called it. My earliest memory of a converted member is of someone called mother Howe from Chili Village. Their prayer house used to be located at the top end of Chili main road. They use to march through the streets ringing their bells and preaching all kinds of messages.
So how did they come about?
Some time around 1846, a new religious group was formed among labourers from Calder estate who called themselves "The Wilderness People" they later became known as "Shakers". In 1856 they had also began to refer to themselves as the "Penitents of the new light". In 1881 missionaries reported that Shakerism had taken over in villages and estates around Georgetown and that in Overland Village, all the inhabitants had been converted.
Authorities feared the Shakers, and set out to eradicate them by destroying the Wilderness chapel in Mt Bentinck. In 1908 the local officials decided that they should deny Shakers acceptance as a religious group and prosecute them as a public nuisance and by 1912 the sect was declared illegal. Anyone caught taking part in this practice were imprisoned.
The sect was seen as dangerous because unlike the Anglican and Methodist churches, it was out of European control. It gave disaffected members of society the chance to meet and worship without the interference of any Europeans. The leaders and followers were all Afro-Caribbean labourers therefore they were able to easily convert others to their sect. In 1938 these prosecution ended in St Vincent but it was not until 1965 the ordinance was actually repealed. The man mainly responsible for the reemergence of the sect was Mr E T Joshua.
The video below is a converted river baptism in St Vincent. Video is courtesy of Andrez Breen Quow.