The only Musical Bands that I remembered as a young boy growing up in Georgetown, SVG, were "Maguire's Combo" and "Affectuosos" so it was a pleasant surprise when it was mentioned by Evelyn O'Neal Abbot, that before those bands there was the "Dulce Melos Orchestra". This prompted me to find out more about the Dulce boys. One of my teachers from the GGS, Olson Thomas,was a member of Dulce Melos, and it was he who kindly proved the background information below about the band.
THE DULCE MELOS ORCHESTRA
Submitted by Olson Thomas
Georgetown, in my opinion, was the centre of the music culture in St Vincent. Music everywhere - on the radio, in the church, at schools, even Joshua's diehard supporters sang "We will never let Comrade fall." It could have been BAMBOO MELODIANS headed by flute man John John, the prize winning steel orchestra from Orange Hill, the GEORGETOWN STAR DUSTERS STEEL ORCHESTRA with the sensational trumpeter Olsen Peters or the DUTCHY BROTHERS who could literally knock you off your feet, that influenced the formation of DULCE MELOS. In fact, I think it was a combination of all of them.
The year was 1961, The Dulce Melos orchestra came into being at a fitting time, nurtured in its embryonic stage by big brother Leo Lewis. He provided the trumpet and the band's entire sound system. By the time we played our first meaningful gig, we had Carl Daniel ( a self-taught wonder) on trumpet, Mikey Crichton on drums, John Crozier on guitar, Hermus Collins on guitar, Allan Collins on bongos, Winston Papa Crozier on bass, Orden Abbott on scraper, and your humble servant Olson Thomas on the tumba drums.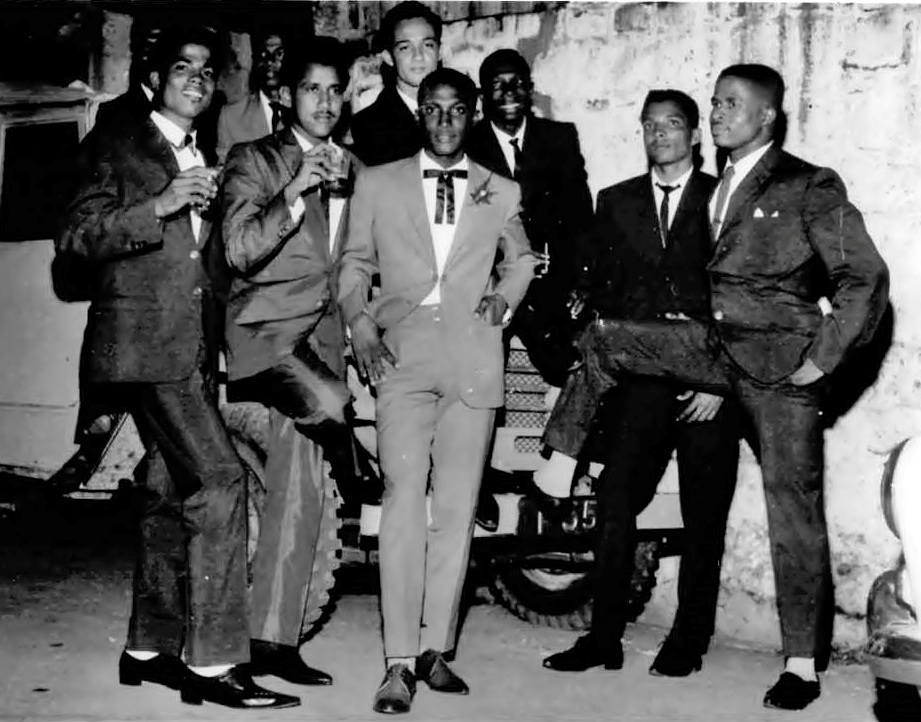 Later, Lenford Sampson replaced Mikey Crichton on the drums. (Mikey started playing the saxophone) Rayie Blake, after Carl Daniel, was the most talented musician in the band. He started out playing a homemade box bass, and later masterfully played the bass guitar. Alton Sutherland later came onboard to replace Allan Collins who had migrated to the United States.
After the formation of our band, we were constantly asking our fans how we were doing. Mr Hepburn, the baker (Hebbie) said, when he was asked this question, "everybody say Dulce sweet." Of course, we had our critics but generally speaking, we had hundreds of folks around SVG who heard, loved, and enjoyed our music. We played at banquets, we played for weddings, parties and church fairs. However, none of these events created the electricity and fun that our music sparked at fetes and dances. Progress Hall, which later became Bishop's College was the regular venue for most of these entertainment.
People from different socioeconomic backgrounds came to congratulate us and to dance the time away as we played calypsos, boleros and waltzes. Often the crowds went wild when we played tunes such as Archie brukdemup and Big Big Bamboo. Other favorites were Blue Moon, Swanee River and Aldila. The musical revolution that we started was later continued by our protégé "Affetuosos". Two of their founding members, Don Sutherland and Oscar James, have been my mentors here in New York.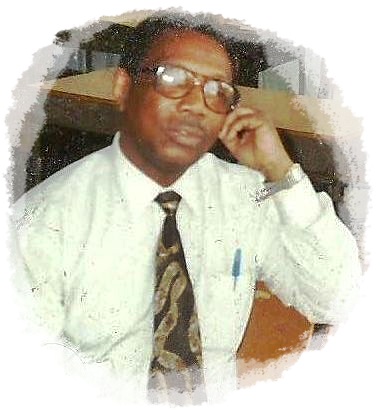 The current whereabouts of the Dulce boys are: Carl, Alton, John and Mikey reside in Canada. Allan lives in Florida, Olson (me) call New York home. Lenford and Orden are in SVG. Rayie lives in Barbados. Hermusis deceased – God bless his soul. The man who nurtured our musical endeavours Leo Lewis, resides in Canada.
A special thank you to Evelyn O'Neal Abbot, for her input and the photos of the "Dulce Melos Orchestra" The Dolicemelos Musical Band who came out of Georgetown, Charlotte Parish, SVG in the 1960s. The band members were mainly teachers. This photo above was taken when they were on tour on Carriacou Island in the Grenadines.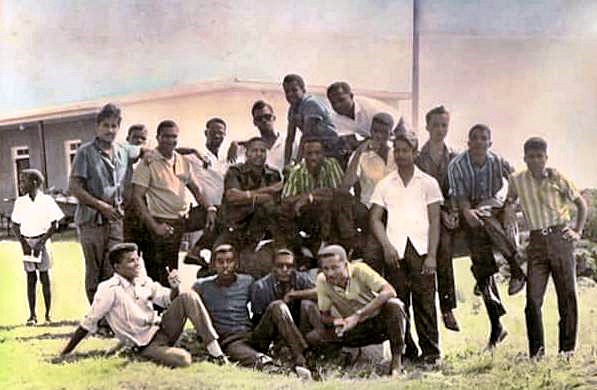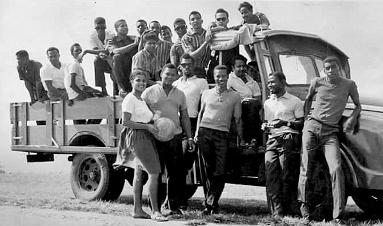 Former band member Olson Thomas, still practices music and has recorded a song "Welcome to St Vincent". Another stalwart Oscar James, former member of the band Affetuosos from Dixon Village is still in the music business. One of his many songs "I love you St Vincent" can be heard below.