Black Point Tunnel
Constructed in 1815, under the supervision of British Colonel Thomas Browne, owner of Grand Sable Estate at the time. African slaves aided by the Caribs drilled a 360-foot tunnel through solid volcanic rock to facilitate the transportation of sugar from estates in the north to the port in Kingstown. Today, Jasper Rock Tunnel is the center piece of Black Point Historic and Recreation Park, which also has an interpretation center, children's playground, and washrooms. The park is open daily, 8 a.m. to 6 p.m. There is currently a $5.00 charge to visit the site. You can not visit Georgetown and not take a walk through the tunnel. You won't be disappointed.
Surprising but true, many Georgetown residence have never visited the tunnel. Perhaps it is because the adults used to tell stories about a mad man living inside the tunnel.
Big Plans For Black Point?
Chairman of the Black Point Eco-tourism Development organization, Walter Child, has said that the Black Point Historic and Recreational Park, is rich in history. "It is intended for recreation and ecotourism." Child explained that the site is intended to be used for recreation by all Vincentians and people in the area, while at the same time being beneficial to tourists and other interested visitors. "The park has a lot of potential for relaxation, recreation, social and cultural activities as well as educational activities," said Child. He said that History students researching slavery in St Vincent will find the Black Point tunnel to be a major source of information. In addition to the new developments that can be seen at the site, Child stated that this was only the beginning.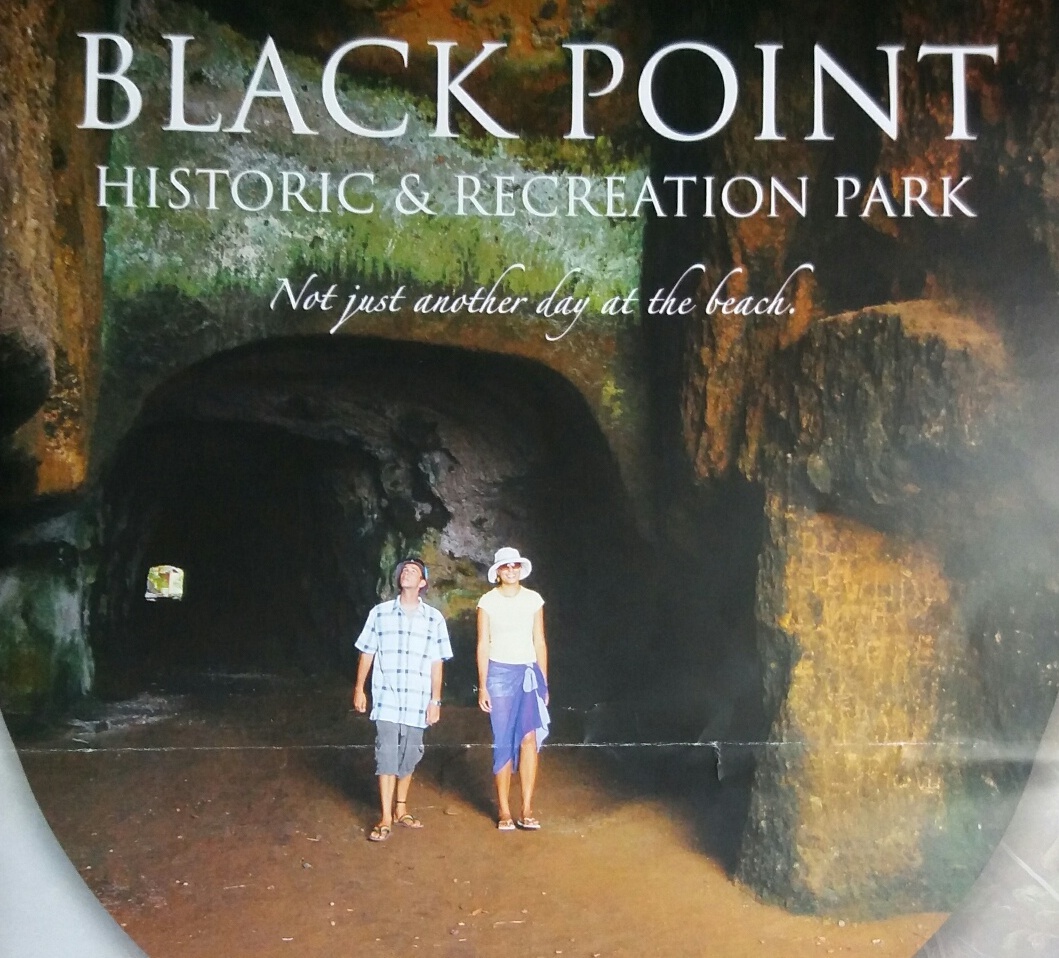 "We will be setting up garden and a lighted water fountain, and the plants will be labeled so that students can learn about them, it will be similar to a 'mini Botanic Gardens'." He continued, "There will be a cactus garden and a lookout at the top of the tunnel which will command a magnificent view of the surrounding areas."

Another addition is a playing field, which will be used to host different sports by visitors to the site (some matches will be organized by BPEDO). There is also talk of opening a restaurant on the site. Child hopes that a hard-court will be constructed in the near future so that it can be used for even more sports and also cultural activities. The people of Chester will benefit from the hard court the most due to the fact that they do not have one in their area. A performing arts group is also expected to be established keeping emphasis on cultural activities.

"The Blackpoint is a greater tourist attraction site than it was in the past," said Child. When the tourists are brought here there will be even more attractions for them to enjoy. Child sated that he would encourage every Vincentian to take the journey out to Black Point, if not just for the recreational purposes and the natural beauty of the area then for the rich history of the Black Point tunnel, which was dug by slaves.
HIDDEN HISTORY
Did you know that a great piece of history from the 1800s is still visible at Black Point tunnel? The base from the crane used to load the sugar/rum onto the boats is still there but you have to look well to spot it because parts of it are covered up by bush.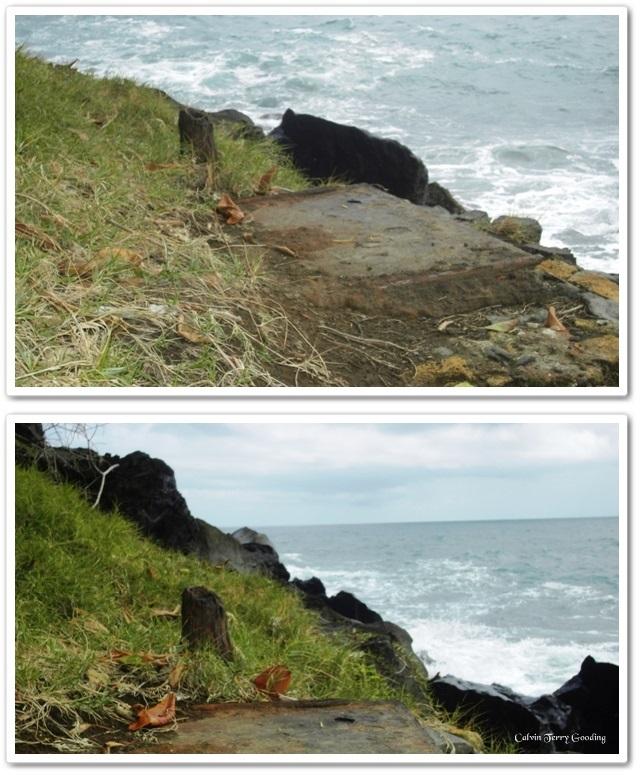 It is located beyond the point they tell you not to go when you go through the tunnel. Not too sure how many people know about it, but come on, isn't this something we should be highlighting and preserve? Word of warning! if anyone is thinking of going to see it be very careful that you don't fall over the edge.
Think how many of our fore parents has walked and toiled over that ground, we are all indirectly connected to what took place on our shores all those years ago and any evidence of this, no matter how small should not be overlooked. English visitors would gladly pay to visited these sites, after all it is also part of their history.
On a lighter note, the sea must have been really calm in those days for boats to be able to come so close to the rocks. I really which that I could go back in time and witness events as an invisible observer.
The photos below shows the relics of the once famous Grand Sable Estate. This was taken in 1989. The area has now been completely transformed. See comparison photos.